NEEL CHOOKSI
BEST VASTU CONSULTANT IN MUMBAI
BEST ASTROLOGER
MOST POPULAR AS TOP 3 IN MUMBAI
Vastu we do
Vastu-For-Residential
Vastu For Flats/house
Vastu For Plots/bunglow
Vastu For Griha Arambh
Vastu For Griha Pravesh
Vastu graha Shanti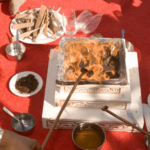 Vastu For Commercial
Vastu For Offices
Vastu For Mall
Vastu For School
Vastu For Shops
Vastu For Clinic
Vastu For Hotel
Vastu For Bank
Vastu For Multiplex
Vastu For Industrial
Vastu For Industrial Land
Vastu For Industries
Vastu For Factories
Vastu In Daily Life
Vastu For Marriage
Vastu For Happiness
Vastu For Career
Vastu For Wealth
Vastu For Positive
Energy enhancement
Spiritual Vastu
Trees & Plants direction Vastu
Business Card Design vastu
Company Logo Vastu
CHARGES
Vastu site visit
Min rs.6000
Just a 1 visit for basic report
Rectification and remedies on the spot
It may vary as per property area
And travell expenses
(This is like before buying property you need basic guidance)
Full Corner to Corner Vastu
Vastu site visit
Min rs.6000
Just a 1 visit for basic report
Rectification and remedies on the spot
It may vary as per property area
And travell expenses
(This is like before buying property you need basic guidance)
Excluding Travelling charges and vastu products like
Crystals
Ratna
Geopathetic roads
Yantra
Spiritual tantra siddh articles
Pyramids etc.
OFFICE TIME
2.30 PM TO 9 PM
BY APPOINTMENT ONLY
To book an appointment for vastu call in morning after 11am 2 days in advance
9892612779(WhatsApp)
8779090093 (WhatsApp)
9619544099(WhatsApp)
ADDRESS
Shop No 222, Ground Floor, Raghuleela Mall,
Behind biba store
2Nd right
S.V. Road Kandivali w.
https://goo.gl/maps/FXQ4XwwEJEC2
One property Owner's horoscope Will include as free reading Please provide Accurate Birth details
Name
Birth date
Birth Time
Birth place
Occupation
PAYMENT METHOD
CARD SWIPE
GOOGLE PAY
PAYTM
BANK NEFT
50 % CHARGES AS ADVANCE BEFORE WE VISIT THE SITE.
50 % AT THE TIME OF
DELIVERY OF VASTU REPORT
BANK DETAILS
Neel Chooksi:
Axis Bank
018010100450010
IFSC:
UTIB0000018
Ganjawala lane
Borivali west
OR
NEEL CHOOKSI
ICICI BANK
AC: 698601534327
IFSC :
ICIC0000018
RAMDAS SUTRALE LANE
BORIVALI WEST
MUMBAI 92
Paytm or
Google pay
9892612779